403 Polishing Glove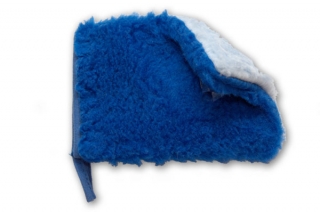 This glove is used to apply liquid polish onto cars, and leather balm onto leather and untreated wood. Apply products with dark blue side; remove excess polish and add shine with light blue.
Car – Green Side: Clean car body with a lot of water.
Blue Side: Cleans windows, rims and chrome.
Leather textile
Caution: Avoid using Polishing Glove on hot surfaces, let it cool down.
Hints : Never iron the microfibres
403 Polishing Glove Image Gallery